As an art history student, my perfect day out would be spending hours roaming around exhibitions, galleries, admiring architecture, and exploring many many museums. Okay, maybe all of that would not fit into one whole day, as perfect as that would be, but after having spent almost a year in one of the major art capitals in the world, I can safely say that many days have been spent relishing in beautiful artworks, delightful architecture, and incredible history.
As an École du Louvre student I have had the opportunity to have my tutorials inside the most popular museums, and around famous landmarks and monuments. Not only has this allowed me to really engage with the artwork, but it has also given me lots of insider knowledge which I will share in this post and hopefully you too can enjoy these gems I have discovered.
Of course, if you come to Paris, you have to visit the Musée du Louvre, Musée d'Orsay, L'Orangerie, le Centre-Pompidou and many more top museums. However, in this post I hope to share more of the less mainstream art hotspots in the city, both student budget-friendly, and just beautifully stunning.
Petit Palais
Starting off with what has to be my favourite museum in the entire city, the Petit Palais. Located just off the Champs Elysées and next to the Pont Alexandre III, this museum really lives up to its name. It is indeed a palais which houses notably 19th century artwork, including the beautifully serene Sunset on the Seine by Monet which could be sat in front of for hours, no exaggeration.
However, it is the beaux-arts architecture of the museum and its glorious painted ceilings which adds to the splendour of this haven of peace, making it my favourite place in Paris. The interior garden with its peristyle pink marble colonnade and mosaic indented pools adds to the magical serenity, definitely a must visit as you feel like you are at Olympus sitting in the Jardin café.
Free for everyone
59 Rivoli
Moving on to somewhere a bit more contemporary, we have 59 Rivoli which is located on the Rue de Rivoli, an eclectically decorated building tucked in between the high street shops in the 1st arrondissement.
A now very much revived and colourful space, 59 Rivoli is the home to 30 artist studios which is open to the public 6 days a week. One can simply walk in and admire the artwork of upcoming artists and see them in action. The work shown is very fun and unique, even the building itself is vibrantly decorated with no space left unpainted. It is a real cultural alternative way to present art that allows for a more democratic access to its creation, both for the artists and for the public.
Its central location is perfect for visits and might provide a bit of respite from the historic artwork at the Louvre which is also only a short 5-minute walk away.
Free entry for everyone
Institut Giacometti
Next on my must visit list is the Institut Giacometti located in the 14th arrondissement, just a stone's throw away from the Catacombs. It is the neighbourhood where Alberto Giacometti, the Swiss sculptor lived and worked throughout his career in the 20th century. Although this museum is rather petite, it takes you through the most important periods of his life, inspired by African and Oceanian sculpture and Surrealism. As you walk in you are greeted by a recreation of the artist's studio which allows you to imagine Giacometti at work hand sculpting each of his artworks with his signature vivacious touch.
The Institut Giacometti itself is housed within a private mansion in the art deco style which provides the perfect light and airy interior for his works, as well as a calming space in the research library of the Institut where one can read more on the artist, his contemporaries, and his influences.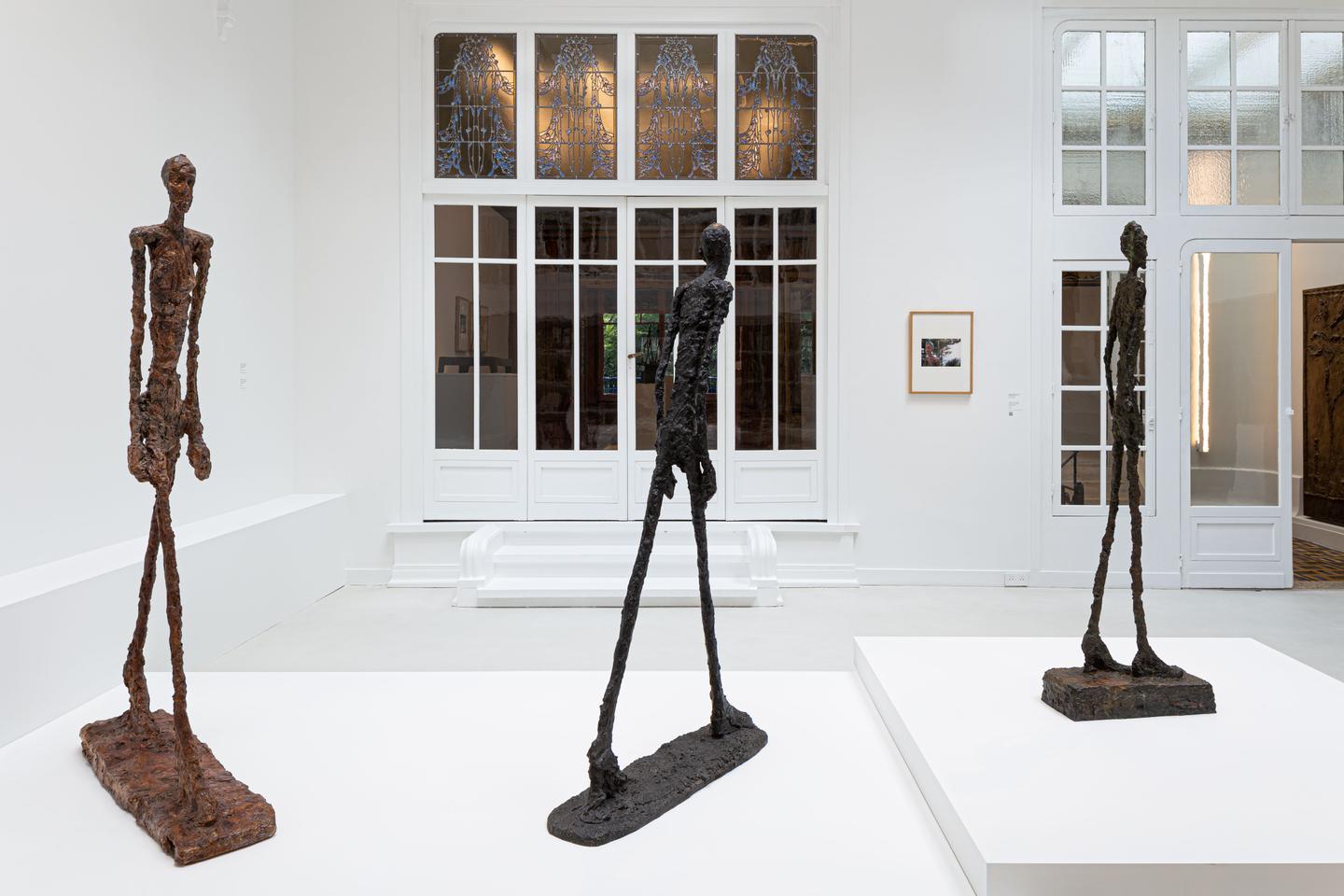 3€ entry for students
16th Arrondissement – the charms of Art Nouveau
On the topic of architecture, whilst roaming the streets of Paris I found myself exploring the 16th arrondissement famed for its pleasant residential neighbourhoods, but also the favourite playground of French architect Hector Guimard.
Starting at 14 Rue Jean de la Fontaine where you will find the Castel Béranger, a residential building with 36 apartments built in the Art Nouveau style by Guimard. Notice the arching bow windows, and the ceramic plaques of cats, flowers and plants. The main event is the gateway which you can peer through revealing an abundant ornamental design flowing with curvy motifs and lines characteristic of the Art Nouveau style. Even better if you can get yourself into the interior courtyard, but I think you would really have to be amis with a resident… unfortunately, I would not recommend trespassing.
Other art nouveau spots to appreciate in the 16th arrondissement L'Hotel Mezzara at 60 Rue Jean de la Fontaine, Le Studio Building at 65 Rue Jean de la Fontaine, and L'Hotel particulier de Guimard at 122 Avenue Mozart.
Free to roam around at your leisure
Stay tuned as this must-see list will most definitely grow !!
Categories: ERASMUS, Europe, France, Paris